**LATEST BLOG**
Lost Villages on Film, January 2022
Previous Blogs
Benwhat Reunion Screening with Councillor Drew Filson, October 2021
Site Visit to the 'Hill, September 2021
Site Visit to Benwhat with Councillor Drew Filson, October 2021
Listen to Lost Villages on BBC Radio Scotland's Time Travels
New Song about Benquhat (Benwhat)
Talk for Cumnock History Group, June 2021
Report from the Coalfield Communities Partnership Open Day, 9th July 2021
Come Visit us on Friday 9th July at Dalmellignton Community Centre, 10.30am-3.30pm at the Coalfield Communities Landscape Partnership Launch event
PROJECT INTRO
Our first stage of the project is to research the background of the villages. In particular, we are hunting for images, film or existing testimonies. This is a tricky time to start a new project with the archives being closed, so we are currently restricted to an online search for any materials that we can find on the villages of Benquhat, Glenbuck, Burnfoothill, Commondyke, Lethanhill and Darnconner.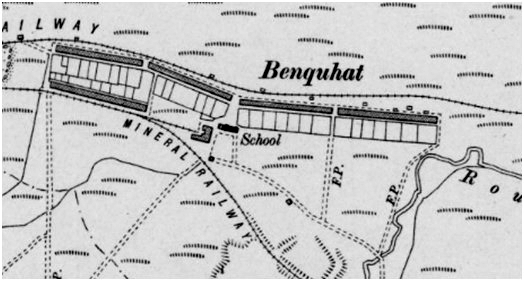 As our project focuses on the lives of those living in the villages we are particularly interested in pictures with people in them. We want to find out more about social life and community in the villages.
In addition, we are beginning to recruit volunteers to the project. If you are interested to hear what we are up to please get in touch with our researcher Dr Yvonne McFadden y.mcfadden@strath.ac.uk.