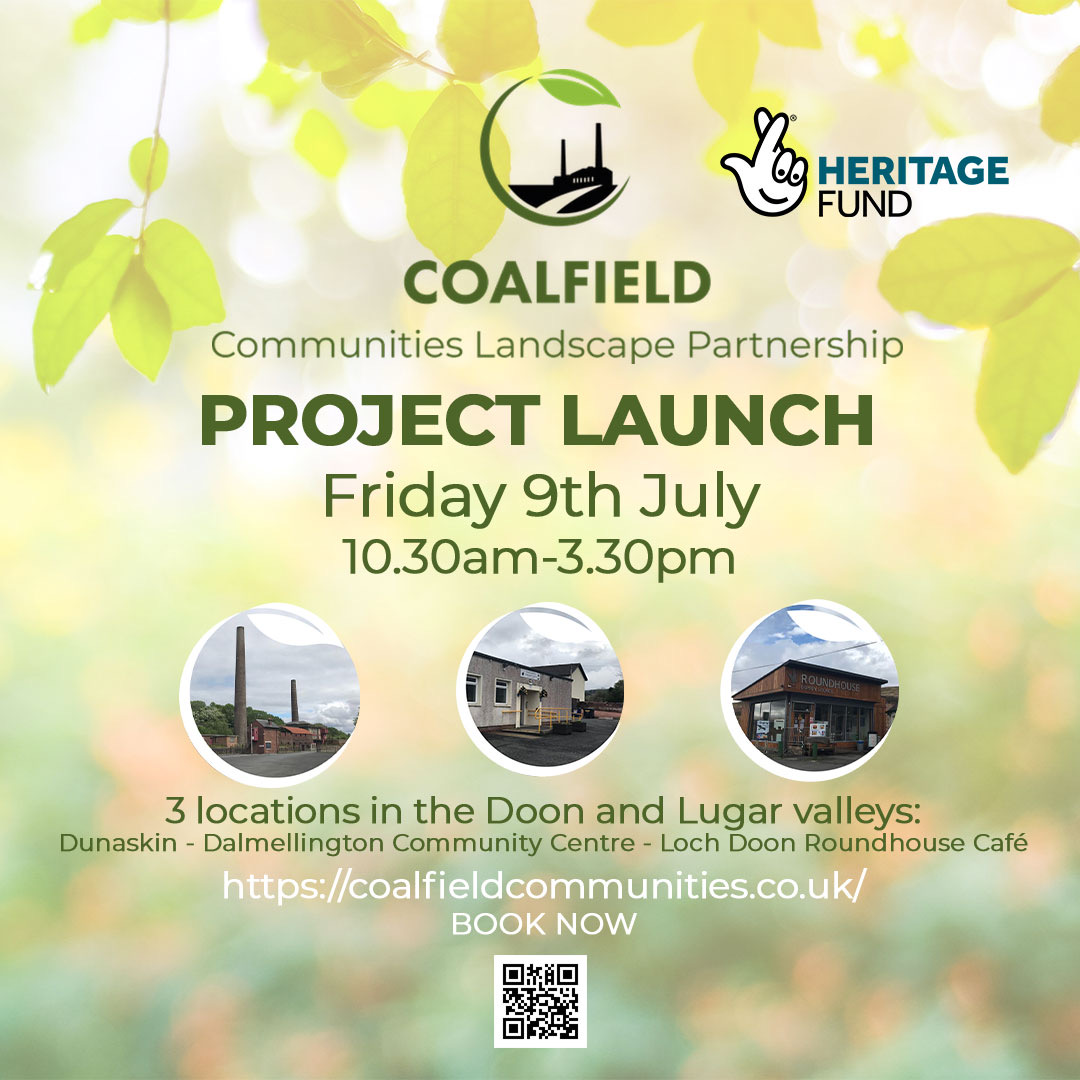 On Friday 9th July, Lost Villages will be at the Dalmellington Community Centre between 10.30am-3.30pm. We will be in our 'Lost Villages' room as part of the Coalfield Communities Landscape Partnership Launch event.
Our project lead Prof Arthur McIvor and our fab Lost Villages volunteers will be manning our pop up Memory Booth at the event. So you can come a record a short memory with us on the day. Or alternatively, you can write your family's memory of the villages and add it to our Memory Board.
Find out more about the project, we have some information panels and short presentation with oral history clips.
There are other events from our partner projects such as happening in the hall and at Dunaskin Railway and the Roundhouse Loch Doon. (some need to be booked here). There is bus service running between the venues.
Covid safety measure are in place. In line with Scottish Government advice, we encourage the use a lateral flow tests in advance of attendance. Order some here
For more information: https://coalfieldcommunities.co.uk